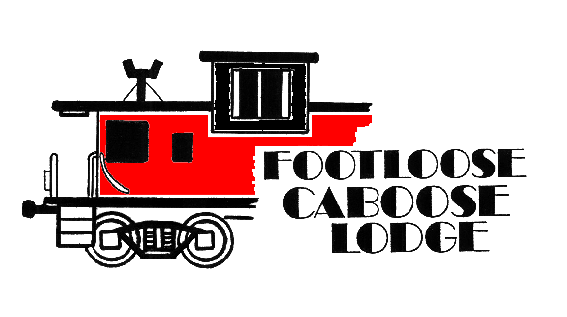 Phone: 780-662-2372 / 1-888-308-6776
e-mail us:

Please call to cancel reservations
Footloose Caboose in 2019

Reservations and information: 780-662-2372
Some new items on our dinner menu may spark your interest and we would like you to come back for some of your old favourites as well.

The breakfast menu is more varied than ever and we hope that you will make a Sunday morning meal in the country part of your weekend plan.
At The Caboose:

Wedding Packages

- The lodge is available to host your intimate private wedding. Please check our weddings page for more info.

Culinary Escapes

- The Footloose Caboose is a perfect place to bring your friends or family for an afternoon or evening of fun. Good food, conversation, and hopefully resolving some of your culinary dilemmas!
We occasionally host special events decided upon at the last moment, however we will advertise it in time for you to make a reservation. Please watch our website for details!
We will celebrate Mothers and Fathers Days with our special menu of some favorite breakfast and lunch dishes – something for everyone!
9 am - 2 pm
Cost per person: $18.00 including coffee/tea/juice
Bring your mom or dad out for a wonderful meal at the historic and interesting Footloose Caboose!

Mother's Day 4 course Dinner:

Sunday, May 12, 2019 (Starts at 6:00pm) - $35.00/person, including coffee/tea.

We will serve a four course dinner, starring roasted chicken in a Sherry mushroom sauce and all the trimmings, serve yourself salad, appetizer and of course chocolaty dessert.

Father's Day 4 course Dinner:

Sunday, June 16, 2019 (Starts at 6:00pm) - $35.00/person, including coffee/tea.

A four course dinner with ribs as the main entree, salad and baked potato, appetizer and a manly dessert – apple pie.
---
Cooking Classes/Demonstrations:

We have some great ideas for cooking classes this year but also would like to know what you'd like to do. If you have an idea that you think would be a great class we'd love to hear about it. Please call or drop us an e-mail with your idea and we'll keep you posted here about upcoming classes.
Special classes can be arranged just for your group (up to 6 people).