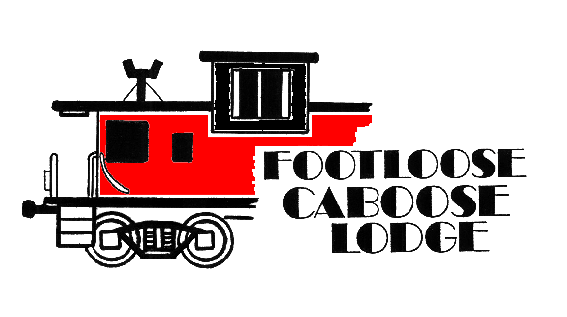 Phone: 780-662-2372
e-mail us:

Please call to cancel reservations
How to find us and some allures of the area
The Footloose Caboose Lodge is located approximately 58 km southeast of Edmonton, Alberta, just off Highway #14 East. Follow the paved Range Road 204 south from Highway #14 for 9.5 km (6 miles) then 2 km (1-1/4 miles) east on TWP. Road 502. Watch for a little red caboose on a post - the mailbox at our driveway.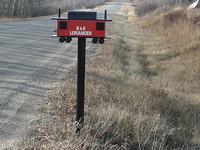 The Lorangers, your hosts.

20324 Twp. Rd. 502
RR#2
Kingman, Alberta, CANADA
T0B 2M0
Phone: 780-662-2372
e-mail us: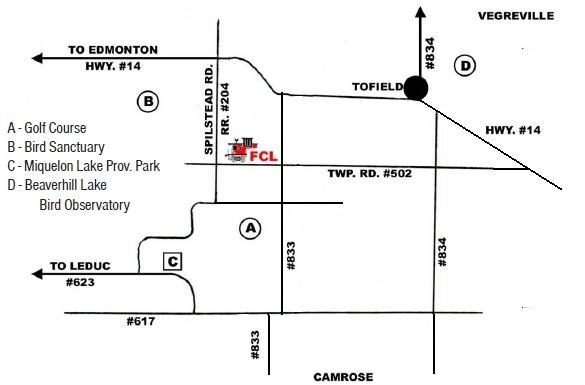 If you need more than one reason to visit our neck of the woods, consider the following:

* Numerous golf courses

* Ministik Bird Sanctuary

* Miquelon Lake Provincial Park

* Beaverhill Lake Wetlands Natural Area (a Ramsar Site)

* Elk Island National Park

* Strathcona Wilderness Centre

* Blackfoot Recreation Area

* Ukrainian Cultural Heritage Village

* Tofield Sodbuster Rodeo in June

* Easy day trips to the City of Edmonton, Camrose, and Vegreville